GONDWANA - Das Praehistorium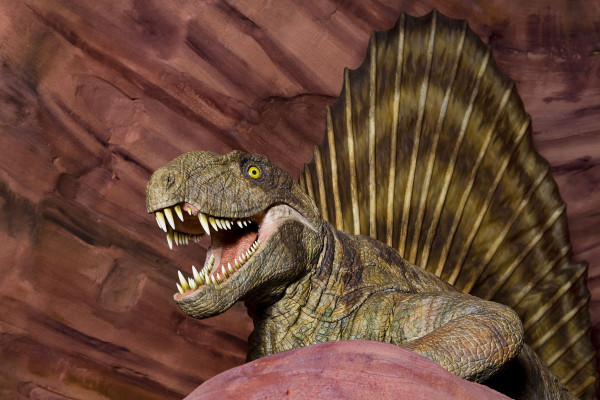 Online tickets must be validated at the box office before visiting the museum.
People under the age of 18 are only allowed to enter the museum if accompanied by an adult.
Our age recommendation for visiting the museum is 6 years and up, due to the realistic design.
Dino show
History of the earth & the evolution of life
Z.E.R.A. Time Travel
| | |
| --- | --- |
| Languages | German, English, French |
Venue
BAB 8 federal motorway: Leave the BAB 8 at the Neunkirchen-City 23 exit • On the B 41, follow the signs for Ottweiler/St. Wendel • After the Sinnerthal roundabout, head for Landsweiler • You can reach the BAB 8 federal motorway when approaching from the BAB 1 by heading for Neunkirchen/ Zweibrücken at the Saarbrücken junction. When travelling via the BAB 623, head for Neunkirchen at the Friedrichsthal junction.
GONDWANA - Das Praehistorium
Bildstockstraße, Schiffweiler, Deutschland
Free parking
Offered by
GONDWANA - Das Praehistorium
66578 - Schiffweiler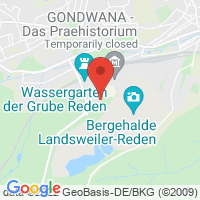 Further information
An awe-inspiring and educational experience
Embark on a multi-sensory adventure as you experience, explore and discover the history of our home planet in a unique and fascinating museum. GONDWANA - Das Praehistorium takes visitors on the ultimate voyage through the earth's history, harnessing multimedia technology to reveal how life began and how it thrives to this day.
Combining the joy of a prehistoric theme park with the educational value of a natural history museum, GONDWANA - Das Praehistorium is an exceptional destination with a stunning range of options. Brace yourself for a monumental journey through the entire mind-boggling span of the earth's over 4.5-billion-year history. Our cutting-edge animation and audiovisual technology will help you track the course of biological and cultural evolution, starting with the big bang, passing through a multitude of periods in the earth's history – including the dinosaurs, headed up by the fearsome Tyrannosaurus rex, Neanderthals on a mammoth hunt and knights storming a city – and ending with the astronauts.
GONDWANA - Das Praehistorium in Schiffweiler, Saarland – a varied and exciting destination for all the family. A fascinating delve into accurate palaeontological knowledge.